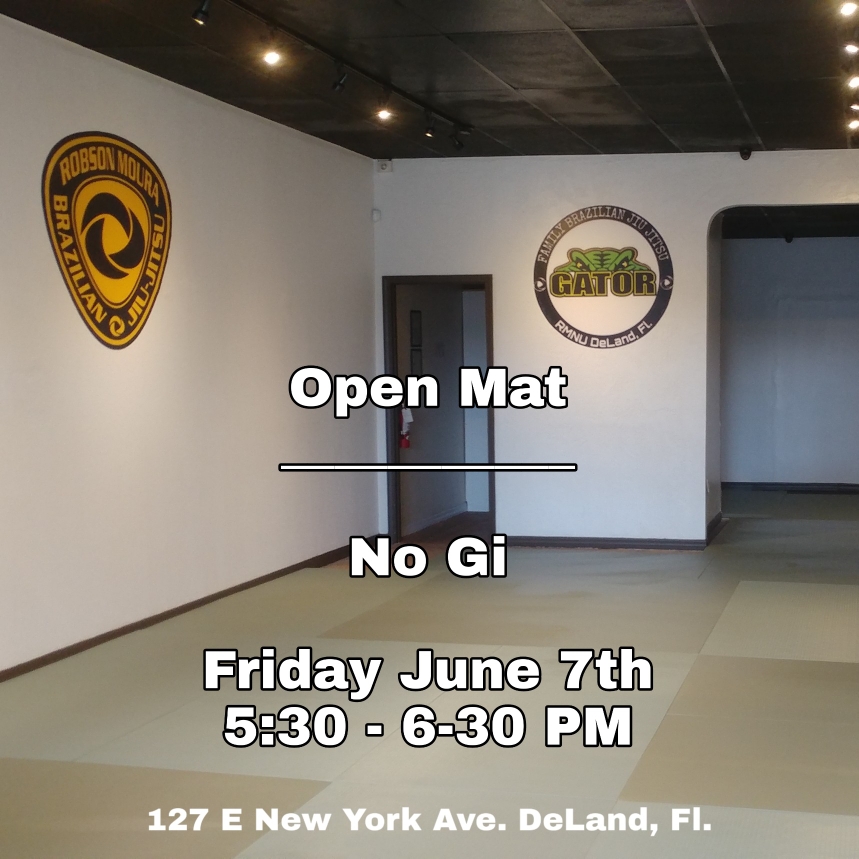 Join the Family Friday June 7th 5:30 to 6:30 for a no gi open mat.
Everyone is invited! No uniform or experience required.
Bring your friends and have some fun.
Current members are free. Guests can train for a $5 drop in.
Just a few things to remember...
👎No politics
👎No training out of control
👎No submissions below the waist
👍Respect your training partner
👍Have fun
👍Learn something new
This is also a make up day for the classes we missed due to repairs to the studio last week.
Make plans now to attend.
Oss
Coach Wallace