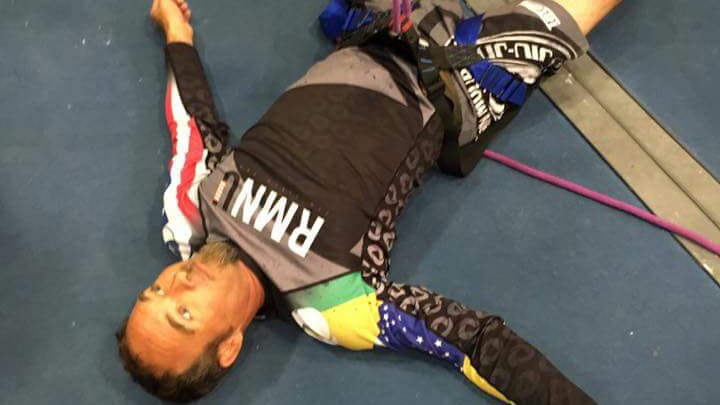 If you're just starting out and have been training Jiu-Jitsu for a few
months. You are probably asking yourself "am I getting any better?"
Here's a pop quiz to help you find out!
Am I training regularly?
Am I drilling the techniques my Instructor demonstrates with purpose?
Am I rolling with all my Teammates?
Am I giving Jiu-Jitsu 100%
If you answered"YES" to all four questions. You most definitely are getting
better at JiuJitsu.
The reason you may not see it is simple. Your Teammates are doing the same
thing. They are getting better too.
Sometimes you're the hammer. Sometimes you're the nail. If you answered
"NO" to any of the questions in the pop quiz. Be prepared to be the nail
more often.
Be consistent in your training and you will see results. Sure, life gets in
the way. Missing class sometimes is unavoidable.
Hit an Open Mat. Take a Private Lesson. Come to class early. Stay late.
One day there will be new students in class. You will hit sweeps and
submissions like a pro. You will realize just how far you've come.
The only way to fail, is to give up!
Keep training! See you on the mats!