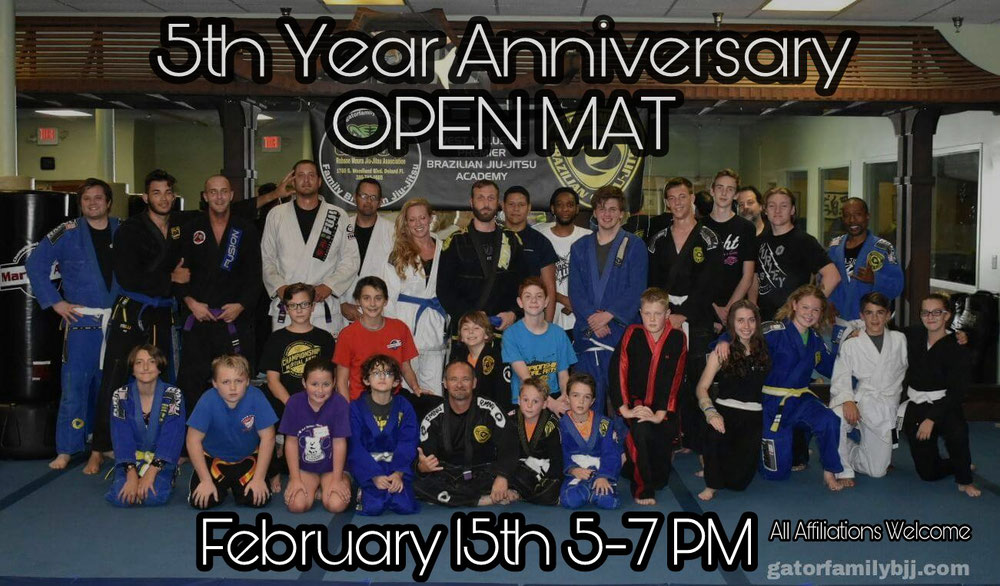 Gator Family Brazilian Jiu-Jitsu invites you to join us for an open mat to celebrate our 5th year anniversary.
All Affiliations are welcome to join in the fun on Thursday February 15th from 5-7 PM.
It's an honor to serve and be a part of the West Volusia Community.
If you have ever wondered what Jiu-Jitsu is all about or considered trying a class this is the perfect opportunity.
We look forward to seeing you on the mats, oss
Coach Wallace
386-801-0877