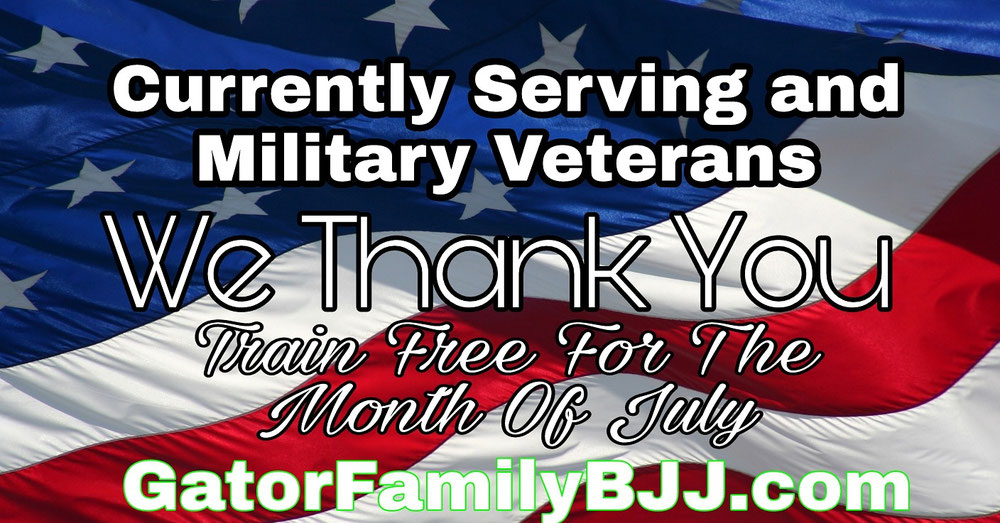 We hope you and your Family had a great 4th of July 🇺🇸 
Back to our regular Summer Schedule on Monday July 9th 2018.
Monday Kids + Adults 5:30-6:30 PM Tuesday Kids + Adults 6-7 PM Wednesday Kids+Adults 5:30-6:30PM Thursday Kids + Adults 7-8 PM Most Friday's Open Mat 6-7 
Let your friends know we still have a few Summer Passes available! Ten Weeks of training for only $199. 
The Gator Family Salutes all Military this month. If you currently serve our Country or are a Veteran, you Train Free in July. 
Registered Adults, you are welcome to join us the first Saturday of every month at Robson Moura Headquarters in Tampa Fl. Train with World Champion Black Belts.
See you on the mats,
Coach Wallace