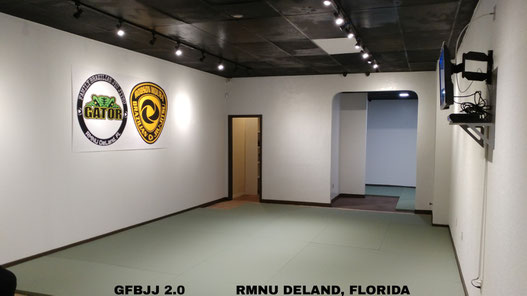 Introducing GFBJJ 2.0
127 East New York Avenue
Deland, Florida
Visit our brand new location in historic downtown at 5 PM on Monday February 4th to get registered for classes. We are excited to offer a wide range of new programs.
* Kids Jiu-Jitsu
* Adult Jiu-Jitsu
* Ladies Only Jiu-Jitsu
* Kickboxing
* Acro Yoga
* Tai-Chi
* Self Defense Workshops
* Parents Night Out
Morning - Noon - Evening
Classes will be available to fit your schedule!
OPEN MATS
Scheduled Everyday
Affordable Pricing
Forget about contracts! Kids and Adults can become a member of GFBJJ on a month to month basis and enjoy unlimited classes. We will also offer discounts on six and twelve month memberships.
We look forward to welcoming you to the Family. Put 5 PM February 4th 2019 in your calendar right now and set a reminder to visit!
See you on the mats, Oss
Coach Wallace