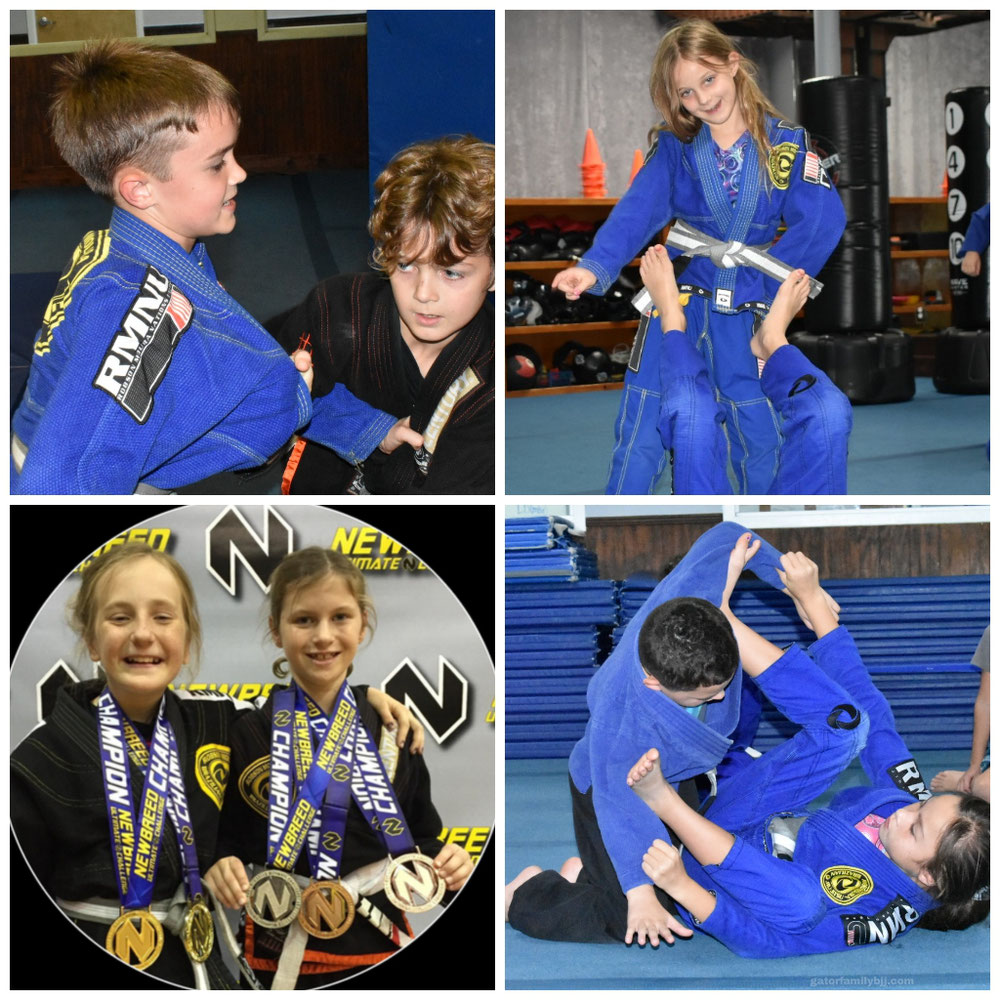 Being promoted is exciting. It let's you know you are progressing and brings a feeling of accomplishment.
At Gator Family BJJ we follow the IBJJF rules for kids promotions.
Once per month a child is eligible for a stripe if he or she has attended at least eight classes, has shown self control and can properly demonstrate the techniques covered for that period.
Four months equal four white stripes. On the fifth month if requirements are met the child receives a red stripe signifying they are eligible for a belt promotion.
On the sixth month the child will be promoted to the next belt rank after passing testing.
Kids Belts:
White
Grey w/ White Stripe
Solid Grey
Grey w/ Black Stripe
Yellow w/ White Stripe
Solid Yellow
Yellow w/ Black Stripe
Orange w/ White Stripe
Solid Orange
Orange w/ Black Stripe
Green w/ White Stripe
Solid Green
Green w/ Black Stripe
Kids are considered adults at age sixteen and may be promoted to Blue or even Purple Belt at the Coaches discretion.
Our Kids program will have testing and promotions this Thursday during regular scheduled class at 5:30.
If your child currently has a red stripe on their belt they will be tested for a belt promotion.
You will be receiving a Congratulations form. Please note that all membership dues need to be current and there is a 25. testing and promotion fee. 
We look forward to many well earmed promotions this month.
See you on the mats!
Coach Wallace