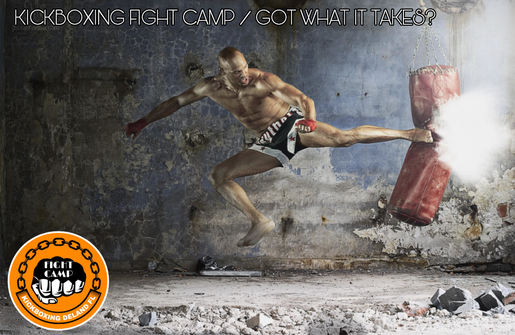 Have you ever wanted to step in the ring? Think you got what it takes? You can soon find out.
The Gator Family is excited to present this one of a kind program. 
Our Kickboxing Fight Camp is a six week program designed to get you in fight ready shape.
Our expert trainers will take you through the paces of a real fight camp that will test you mentally and physically. 
At the end of the program you will have the opportunity to step in the ring on a local or even national fight promotion.
Program Details:
Cardio Training, Technique Training, Sparring, At Home Workouts, Healthy Diet Suggestions
Cardio Training
You need stamina to last every round. Learn to push past your limits in a grueling cardio workout designed to build your cardio and control your breathing.
Technique Training 
A fighter needs great offensive and defensive skills. Learn advanced techniques while building speed and power. 
Sparring
Gear up and throw down one on one with a training partner. Gain valuable experience while getting your timing and targeting on point.
At Home Workouts
Homework is essential for fight prep. You will learn drills to do when your not in the gym to keep you moving towards your goal.
Healthy Diet Suggestions
If you don't make weight you don't fight. You will receive ideas to keep you on track to your target weight. You know your body better than anyone. Safety is your responsibility and extreme weight cuts are not allowed. 
Gear (Included):
Professional Gloves, Shin Guards, Headgear and Mouthpiece
Each Fight Camp will be limited to only Ten Fighters to ensure one on one instruction. Start date will be determined soon. Total cost for our six week Fight Camp program is $250.
Program Membership:
Email wallace@gatorfamilybjj.com to reserve your spot.