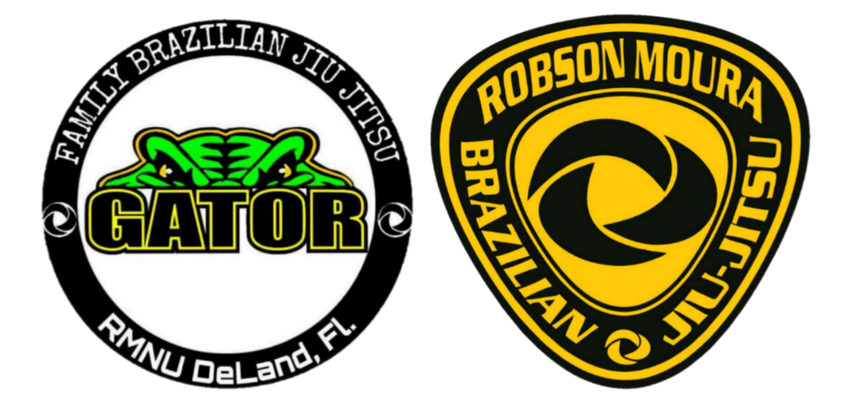 Since 2013 the Gator Family has been a part of the Robson Moura Nations United Jiu-Jitsu Association. The connection started way before that.
In 2009 Coach Wallace changed careers to a sedentary job. He was used to being physically active. He found the West Volusia Academy of Mixed Martial Arts in Deland Florida who was a Robson Moura affiliate.
Coach Wallace was promoted to Green and Blue Belt by Professor Robson in 2011 and 2012. 
In 2013 the West Volusia Academy of Mixed Martial Arts closed. Coach Wallace wanted to continue RMNU in Deland and started Gator Family Brazilian Jiu-Jitsu joining the association shortly after.
Professor Robson Moura lives in Tampa Florida with his wife and kids. RMNU Headquarters is also located in Tampa.
He is a 5th Degree Black Belt and International Brazilian Jiu-Jitsu Federation Hall of Fame Inductee.
Here are just a few of his achievements (bjjheroes.com)
 Robson Moura, also known as "Robinho", is one of the greatest competitors in jiu jitsu's super featherweight division, a weight class he dominated for years achieving 6 world titles in his career. After retiring (unofficially) from his competitive career, Robson Moura dedicated his full attention to his coaching activities in the United States where he developed his own association RMNU (Robson Moura Nations United) one of the most respected grappling affiliations in the US.
Robson Moura Jiu Jitsu
Nickname: Robinho is a friendly way of saying robson in Portuguese, kind of like "Little Robson"
Lineage: Mitsuyo Maeda > Carlos Gracie > Carlson Gracie > Andre Pederneiras > Robson Moura
Main Achievements:
IBJJF World Champion (1997, 1998, 1999, 2000, 2007)
CBJJO World Cup Champion (2002)
CBJJ Brazilian National Champion (1998)
IBJJF World Championship 3rd Place (2001)
Main Achievements (Colored Belts):
IBJJF World Champion (1996 purple)
IBJJF Pan American Champion (1996 brown)
CBJJ Brazilian National Champion (1996 brown)
Weight Division: Super Featherweight (64kg-161lbs)
Favourite Technique: Good overall game
Affiliation: RMNU