Posts tagged with "martialartsdeland"
---
19. January 2017
If you really want to know happiness and realize your dreams, you have to be willing to take a leap of faith despite being afraid. All too often, we hold back and play it safe in order to avoid becoming successful, feeling embarrassed, being hurt, or possible failure. What if Bill Gates had been frozen by fear? We cling to fear from our childhood experiences and become like Linus, from the cartoon strip Peanuts, clinging to his security blanket. It's our responsibility to acknowledge, face,...
19. August 2016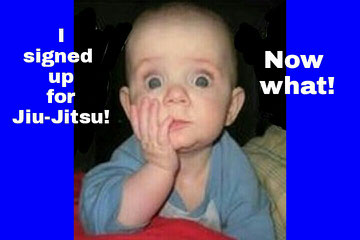 I have a new student that recently joined our adult Jiu Jitsu program. After a class the other day, he asked me what he should be working on. I gave him some quick pointers trying not to overwhelm him and just keep it simple. I've been thinking a lot lately since our conversation. Trying to remember almost seven years ago when I first started, the things that would have helped me the most. Here are just a few tips if you have just started Brazilian Jiu Jitsu. Breathing The first thing that I...